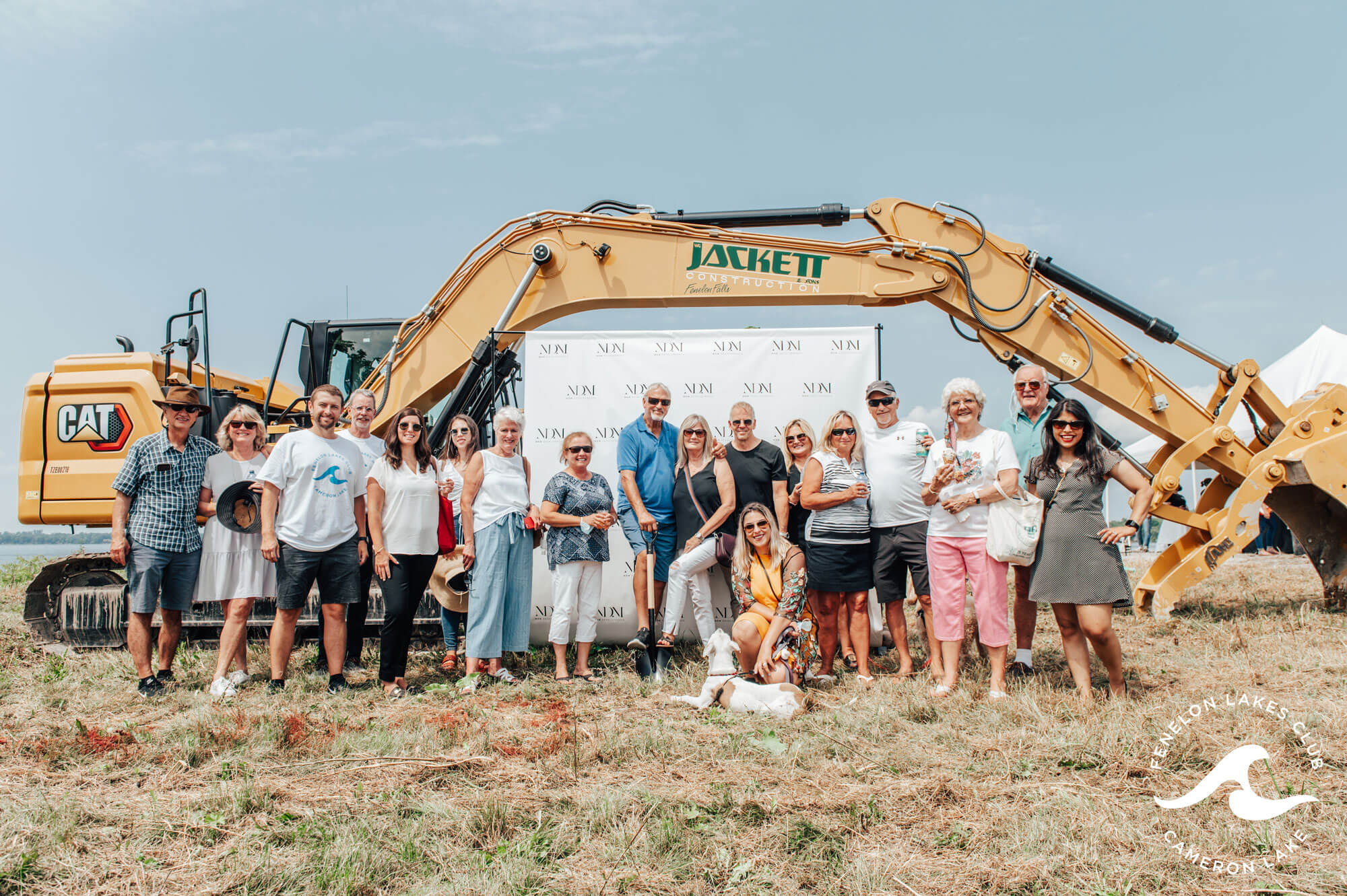 MDM Developments eagerly break ground, honouring the start of construction for Fenelon Lakes Club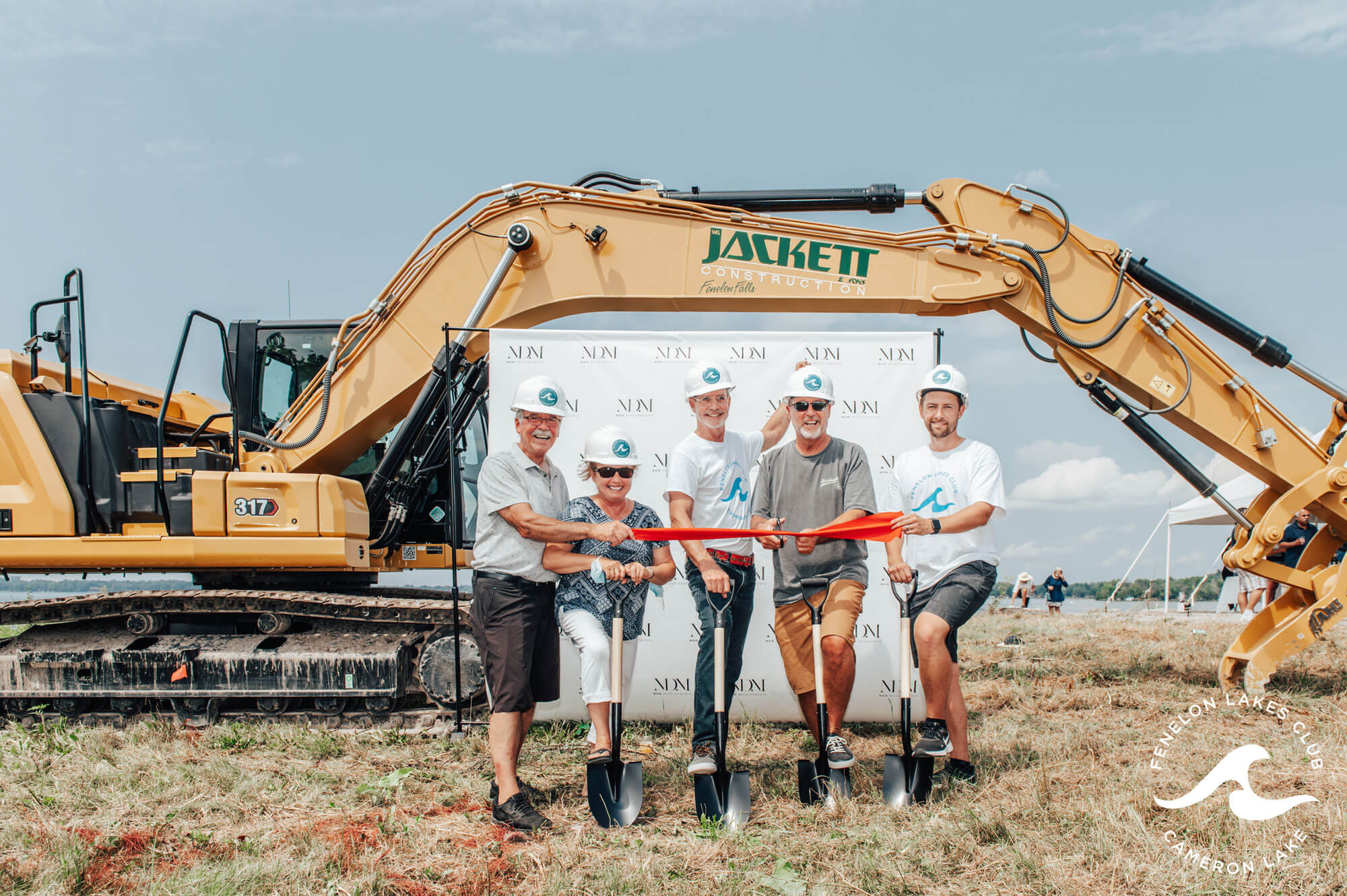 With shovels in hand, MDM celebrated the remarkable success, dedication and generosity of all of those who enabled the vision to become a reality. Mayor of Kawartha Lakes, Andy Letham, was in attendance, along with the President of MDM Developments, Doug Gray, and partner, Luke Wilson.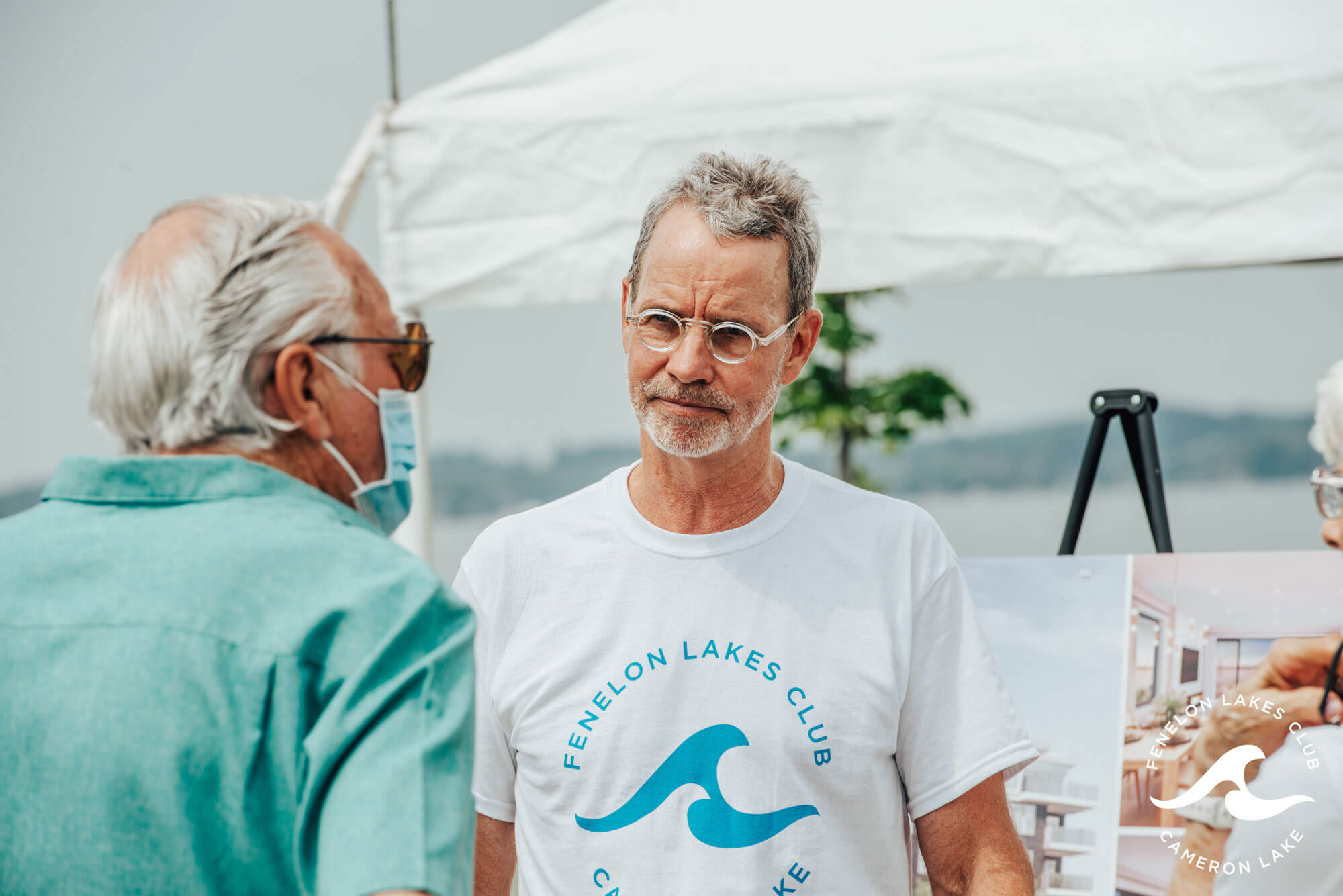 Doug Gray, President of MDM Developments, answered questions and mingled with guests.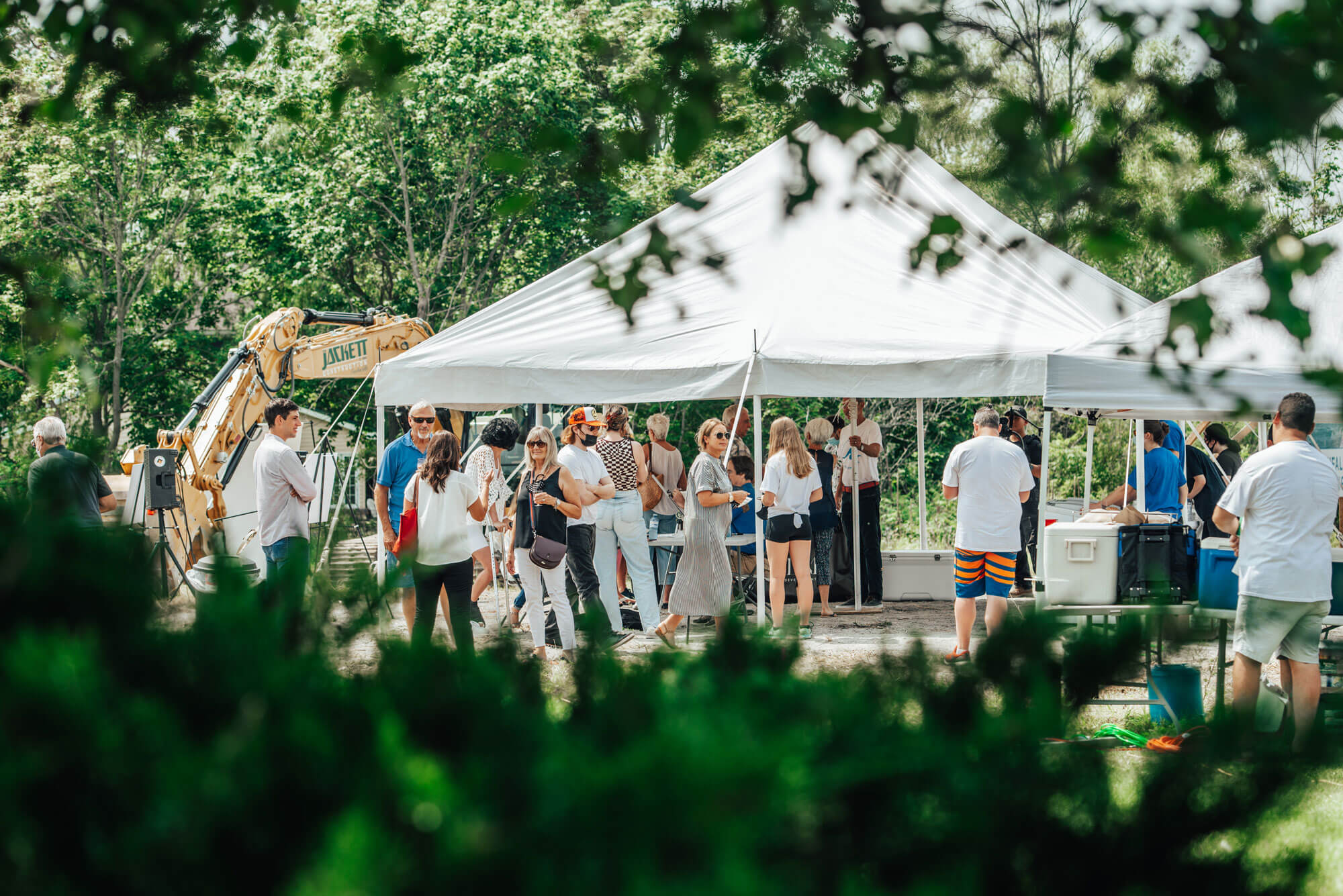 Guests and eager future homeowners were also invited to celebrate. About 60 registrants and team members safely mingled outdoors and enjoyed the fabulous food, drink, and views at the future site of Fenelon Lakes Club, overlooking beautiful Cameron Lake.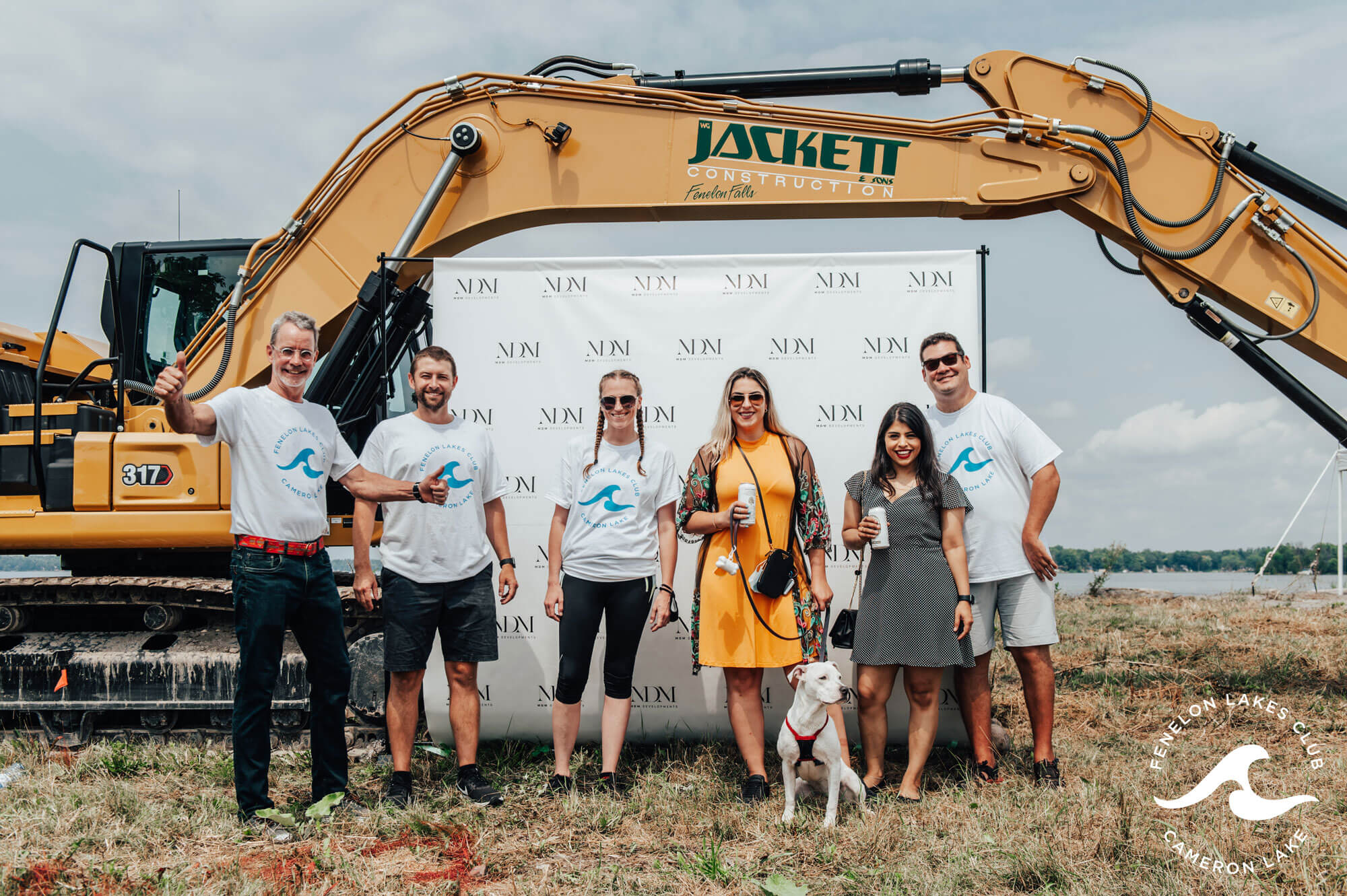 The team behind Fenelon Lakes Club poses for a photo, including members from both teams MDM and Hirsch + Associates. L-R: Doug Gray, Luke Wilson, Kathy Marsden, Cara Hirsch, Mia Ladha, and Joe Saso.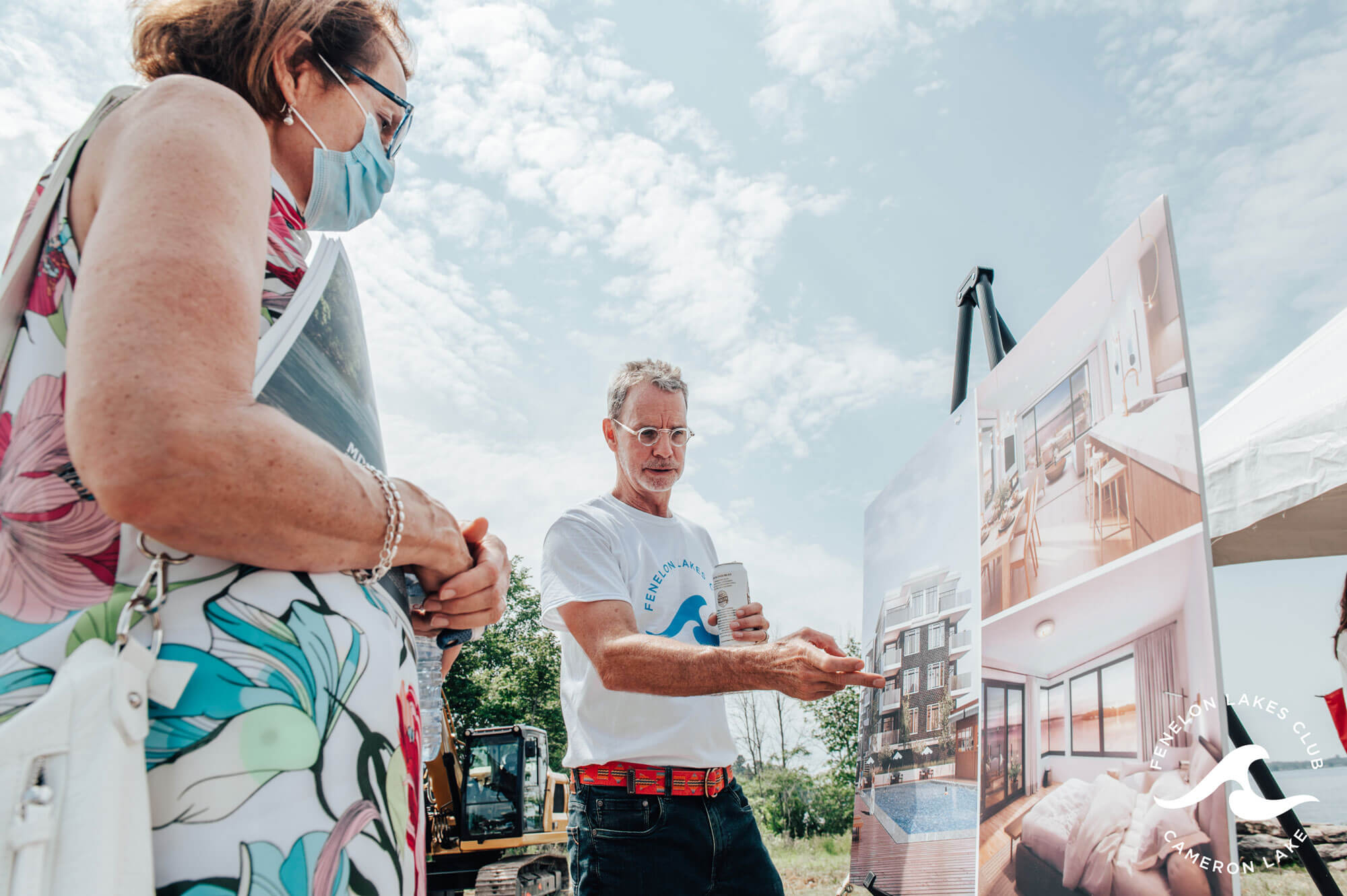 Standing on the shores of Cameron Lake, eating and drinking local delicacies from Fenelon Falls and the Kawarthas, the MDM team was able to show future homeowners just some of what they can look forward to when they make the move.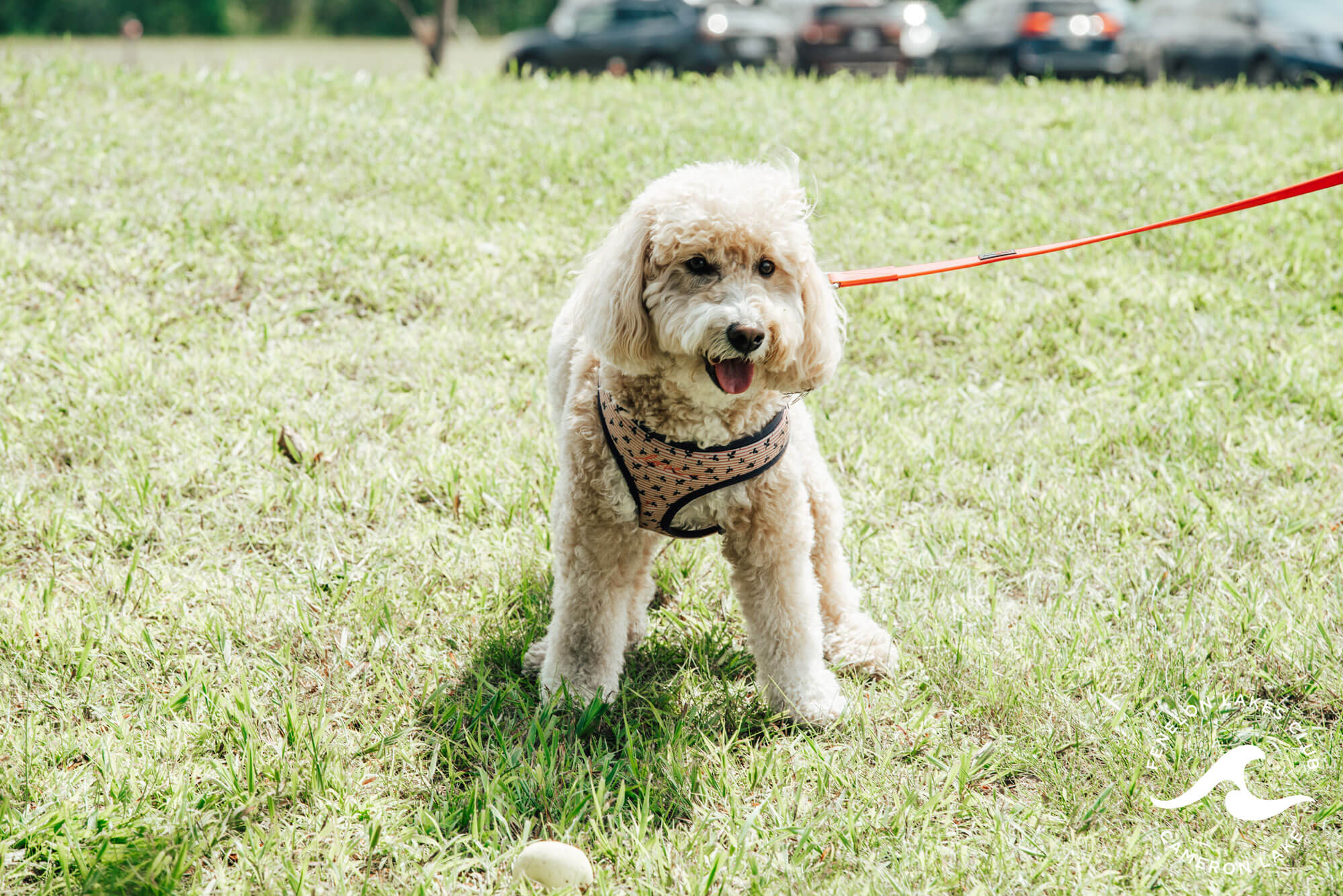 It was delightful getting to meet so many wonderful future homeowners, locals, and of course, pets!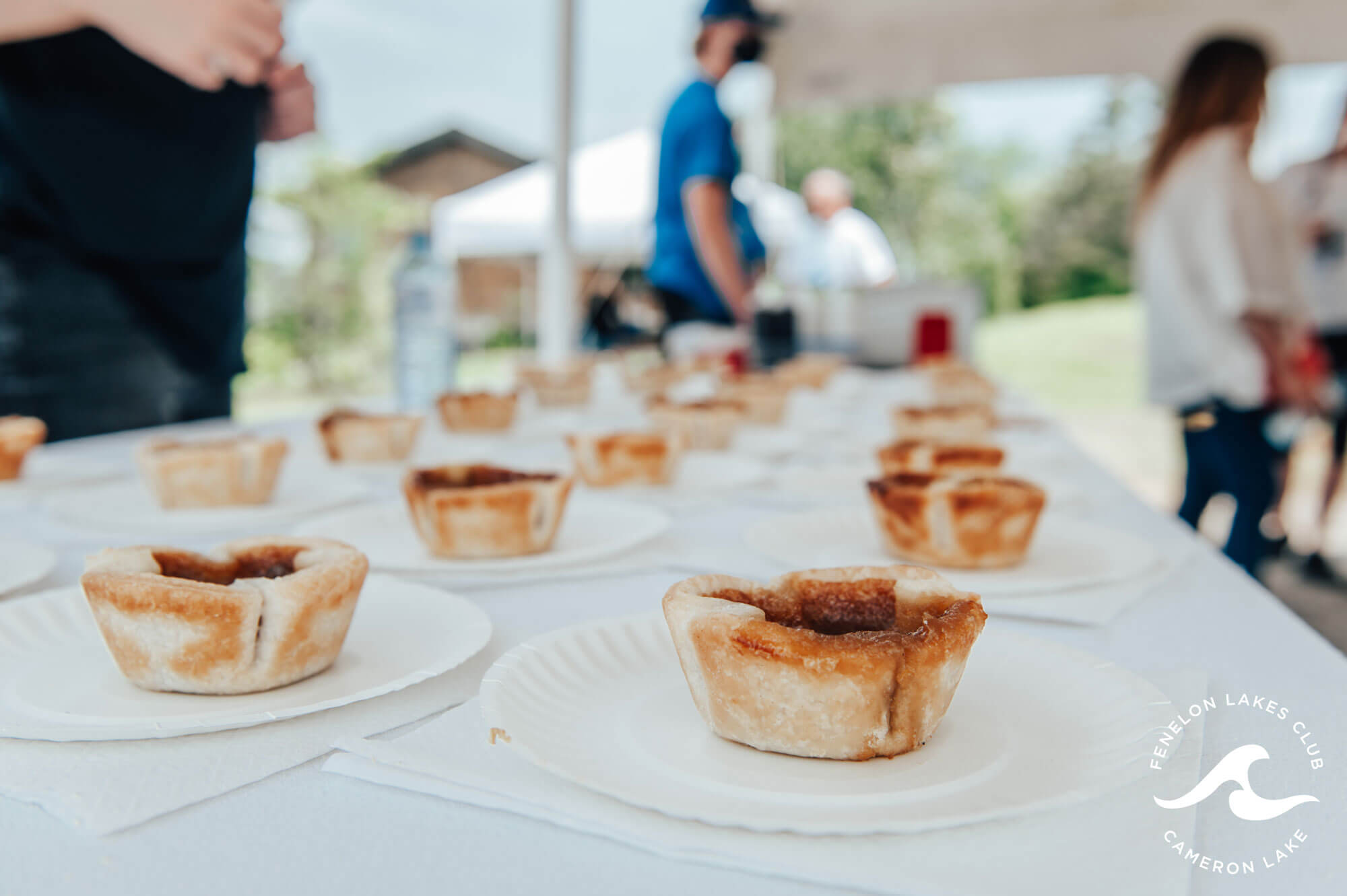 Thank you to the local businesses that helped make the day a success: Fenelon Falls Brewing Co., Neski's Lunch Box, The Little Pi Shack, and Slices n' Scoops. The fresh food and drink options touched on the variety of charming restaurants offered in Fenelon Falls.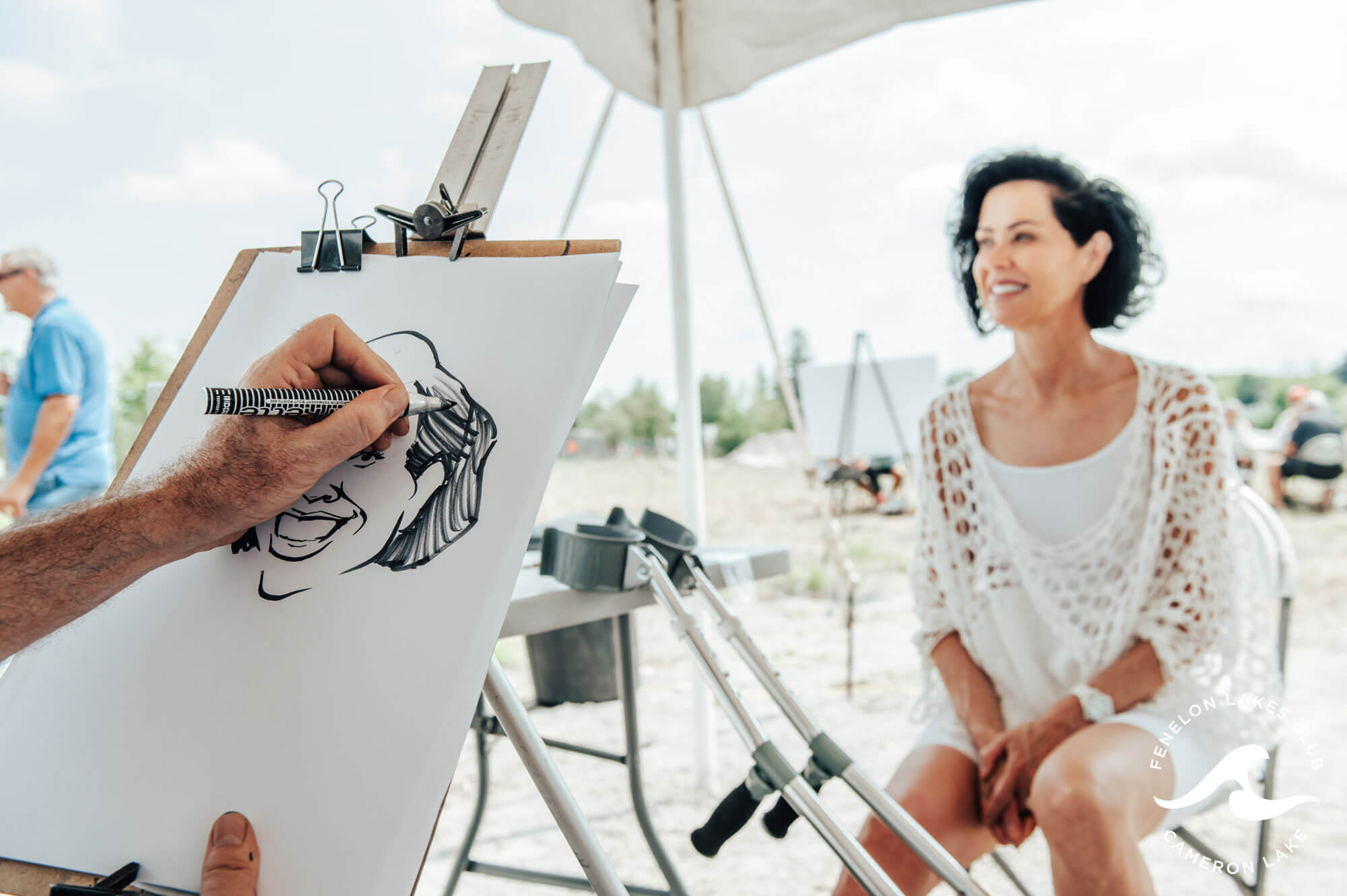 We even had caricature artist Tim Hough in attendance!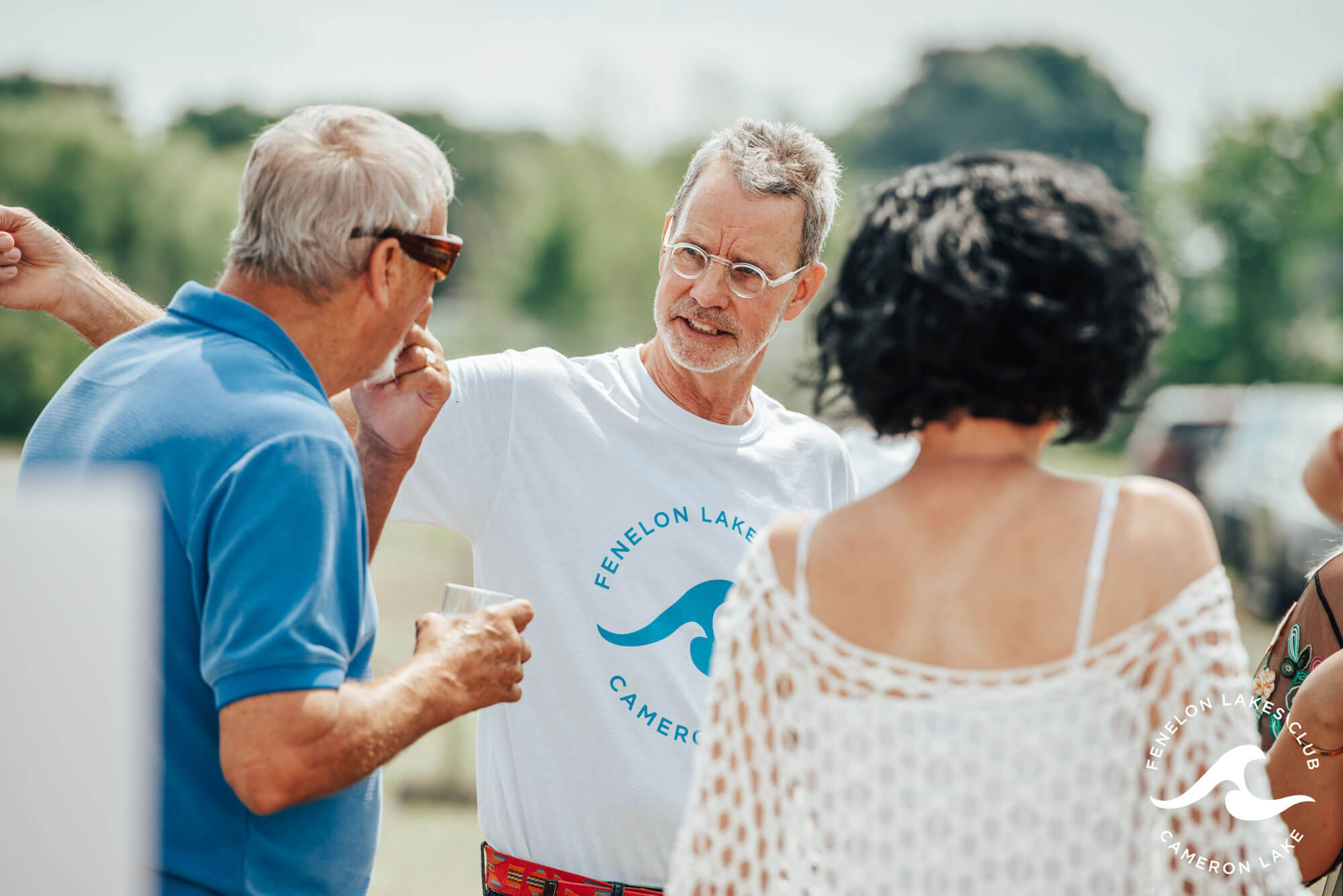 Fenelon Lakes Club is where homeowners can enjoy the majesty of the Kawarthas, connect with their neighbours, and enjoy the relaxing lifestyle that comes along with lakefront living. We appreciated the opportunity to get to meet with our registrants in person and show them our vision of Fenelon Lakes Club.
Future homeowners of Fenelon Lakes Club will be able to enjoy the idyllic views of Cameron Lake every day of the week.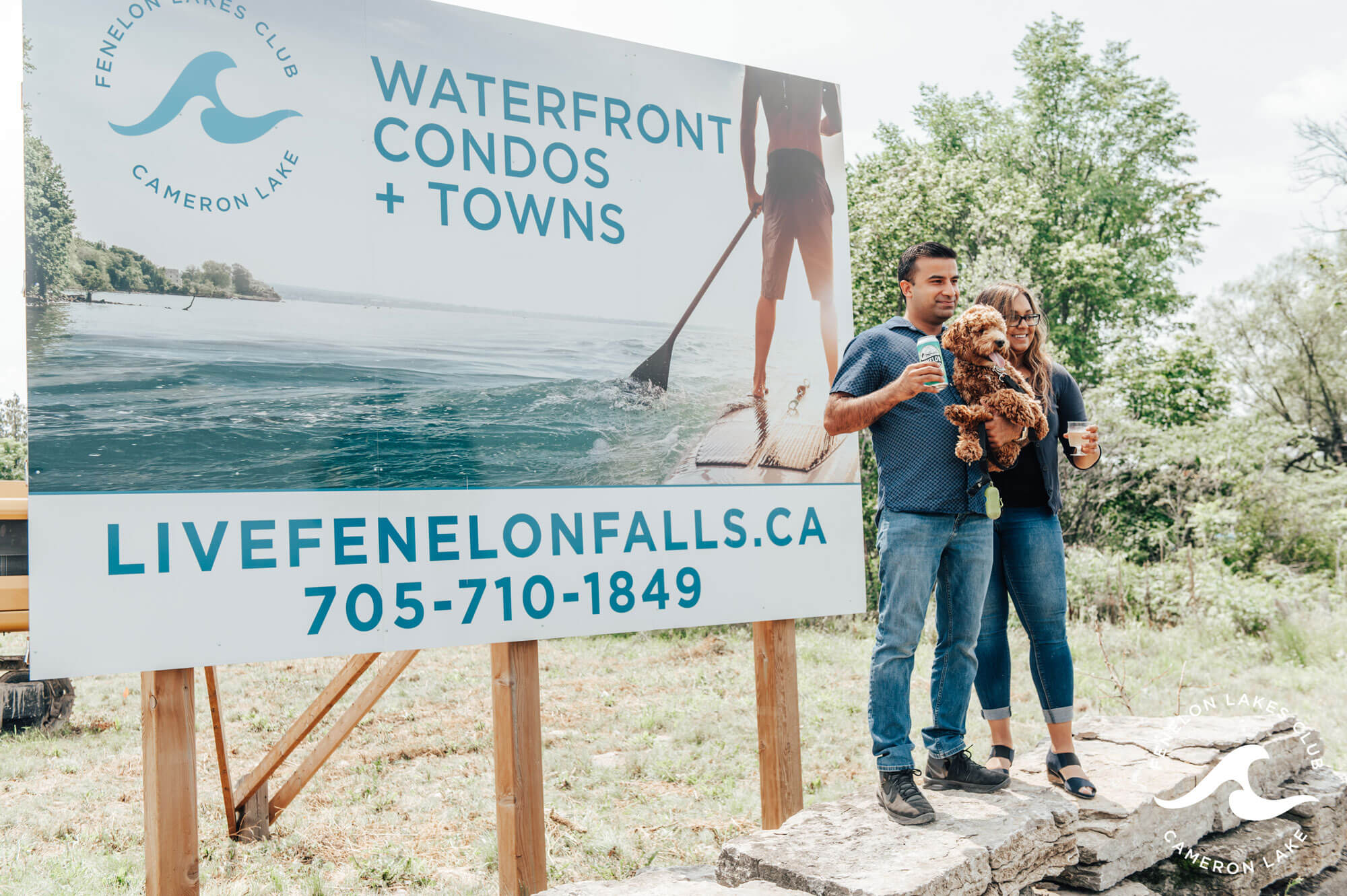 Fenelon Lakes Club provides the ultimate cottage living experience without the maintenance of owning a cottage. Blending the comforts of home with the amenities and atmosphere of a destination resort, Fenelon Lakes Club is attracting those who desire the ease of condominium living surrounded with convenient access to vast and scenic natural wonders.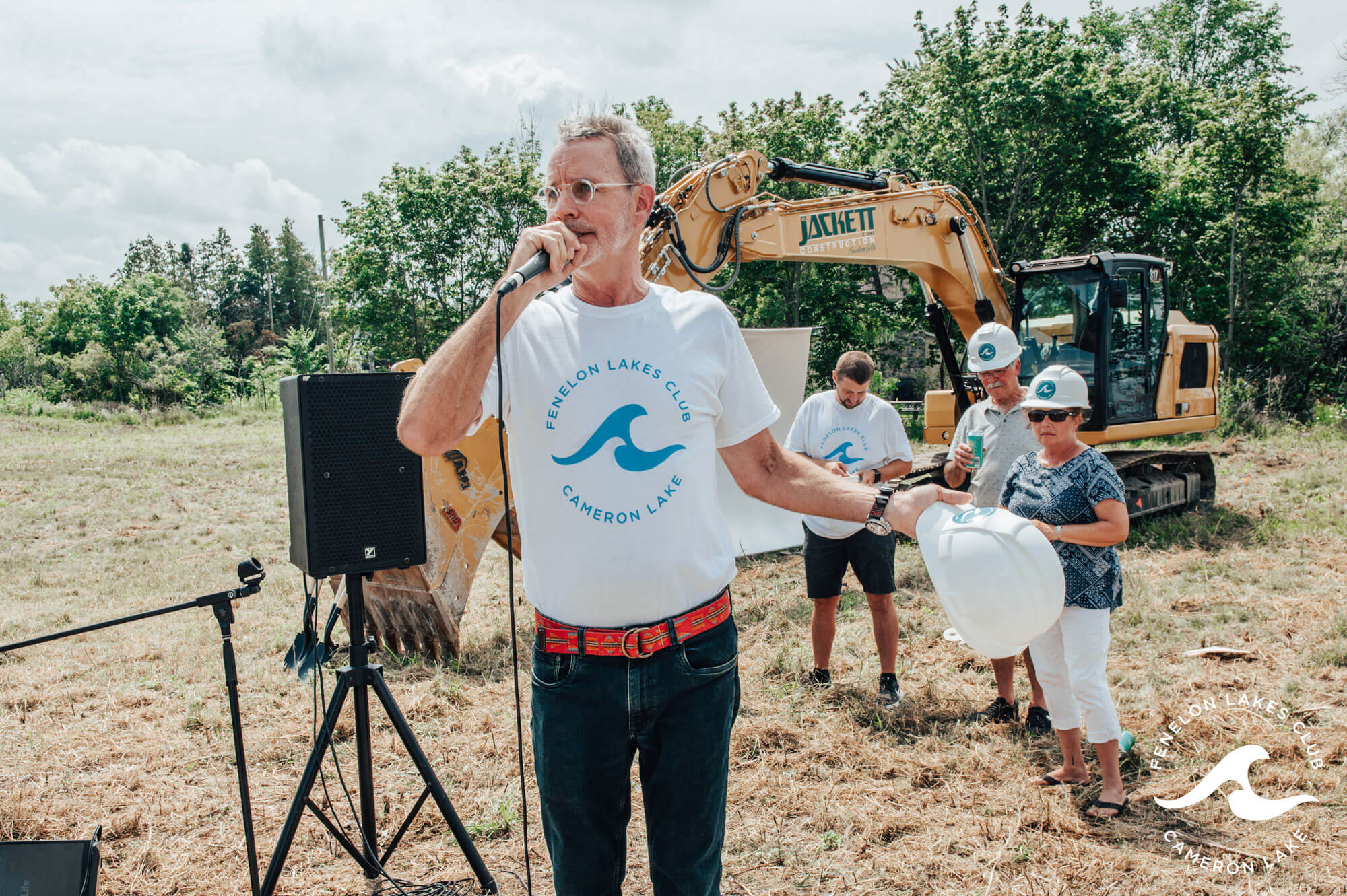 With 65% sold in phase 2, the ground breaking brings the project a step closer to realization. Completion of the project is slated for Fall 2022. When completed, the resort style community will include luxury condominiums and townhomes, surrounded by lush greenspace and expansive waterfront views of Cameron Lake.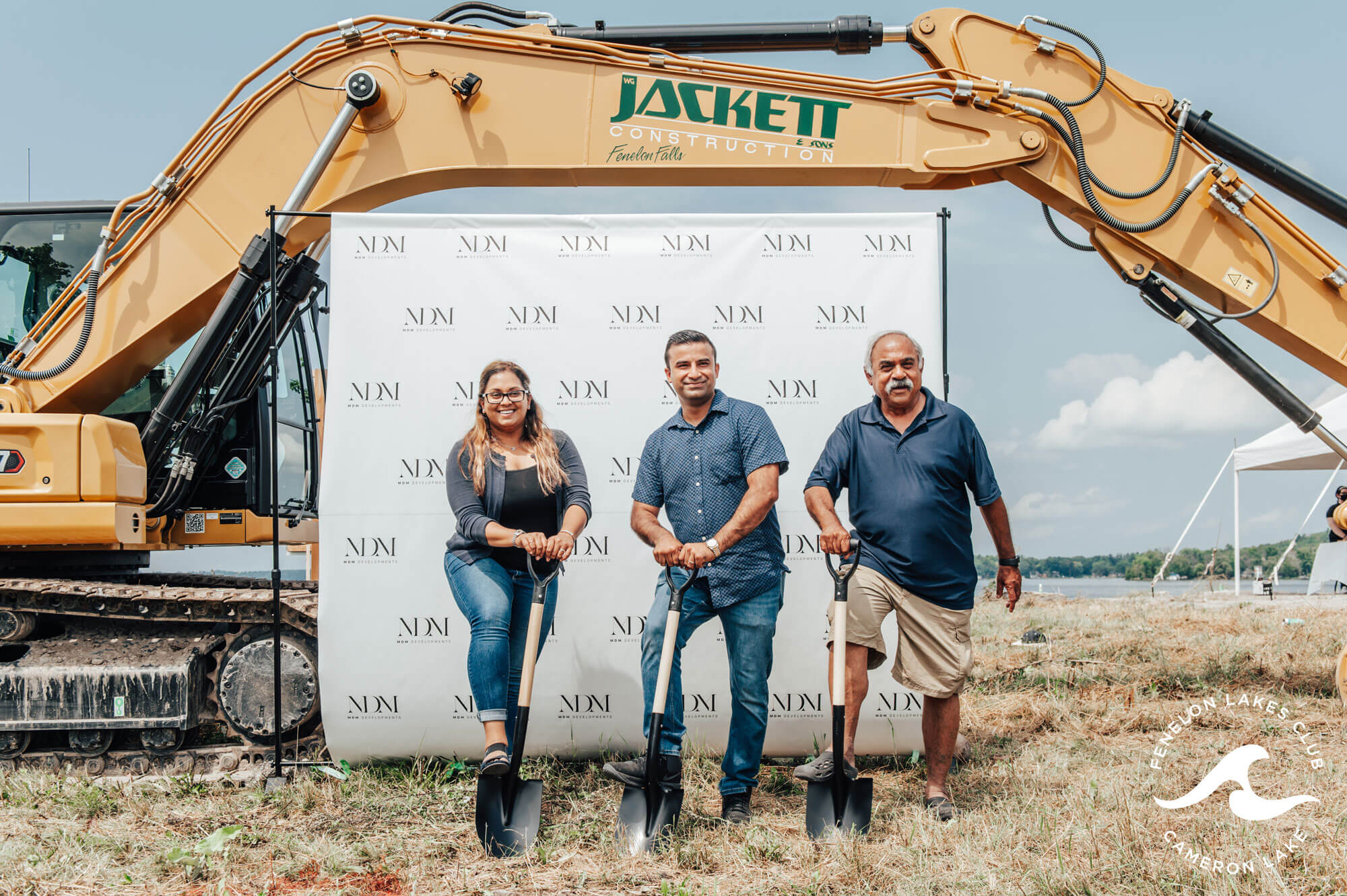 Many attendees posed for slide op with our Jackett Construction backhoe, a fun way to commemorate the day!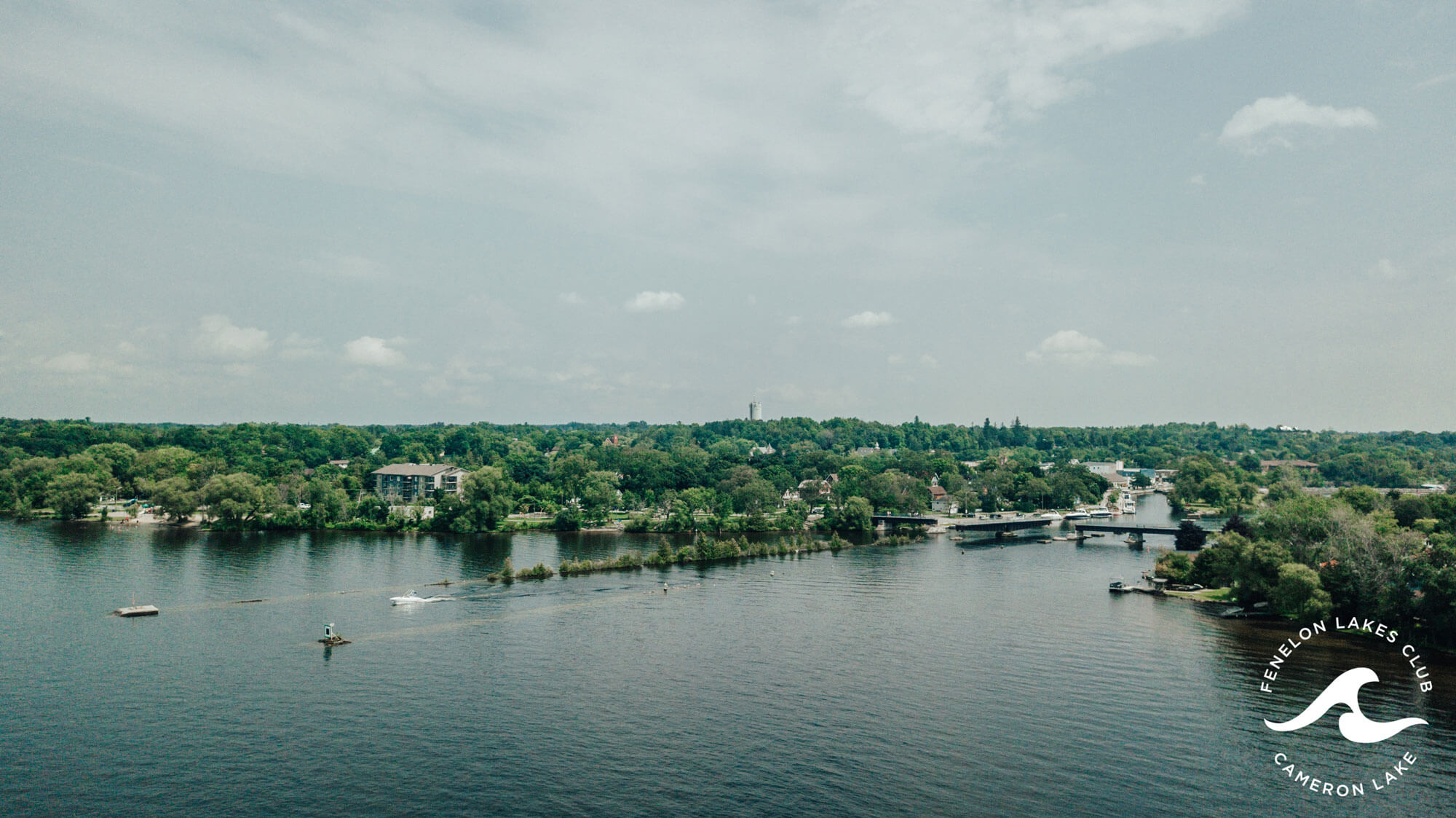 Without the help of all contributors and supporters, Fenelon Lakes Club would not be possible. Those interested in purchasing a suite can also call 705-710-1849 or email live@fenelonlakesclub.ca to speak with our sales team directly.